Victorian Day for Year 4/5 class
Year 4/5 class are learning about the Victorians and recently spent a day experiencing life in a Victorian classroom!
The children dressed up in Victorian costume and the classroom layout was altered (along with Mrs McFarlane's personality!) and the whole day was spent in the style of the Victorians.
Please see below for some pictures of the day - it was a great learning experience but we're sure the children prefer their usual classroom environment!
Kirklees Biennale Festival
Year 4/5 had a brilliant time working with artists as part of the Kirklees Biennale Festival which is a brand-new festival of arts and culture for children and young people.
It involves a range of projects where young people work with artists, composers, choreographers, musicians, writers, DJs and theatre producers to make their own pieces of dance, music, poetry, art and drama, all based on the theme Darkness and Light.
We worked with The Children's Art School, which is based in Holmfirth, to produce paintings for the great Kirklees Railway Exhibition. This is one of the Biennale projects which involves school children producing 100 large-scale paintings to be exhibited throughout the Biennale on the platforms at stations along the Penistone Line and at Huddersfield Station.
Our paintings are now on display at Stocksmoor Station!
We would like to give a massive thanks to Chloe and Izzy from the Children's Art School for leading us through this project.
Visit to Year 4/5 class from Mr Denton
Year 4/5 enjoyed a presentation by Mr Denton (Finlo's Dad) to find out about being an architect and learnt about various levels of design. They have been inspired to experiment with SketchUp to design their own buildings!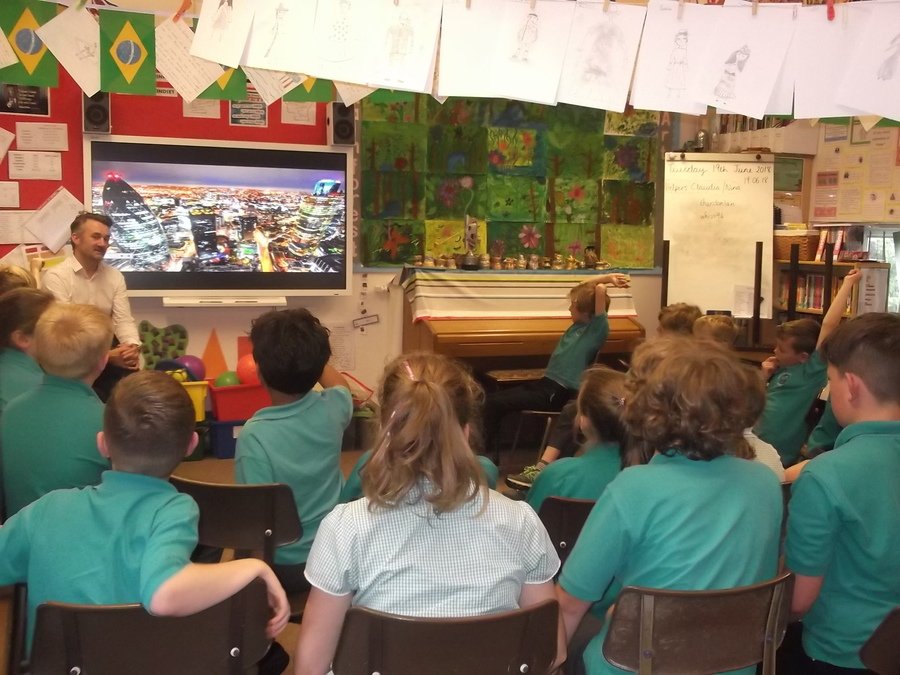 Curriculum plan
Select the link below to view the Year 4 / 5 curriculum plan.